Zobacz jak noszą to inni
What a smile!
Anne from @anabelle.patisserie is a true baking magician, but as you can see – jewelry also makes life sweet!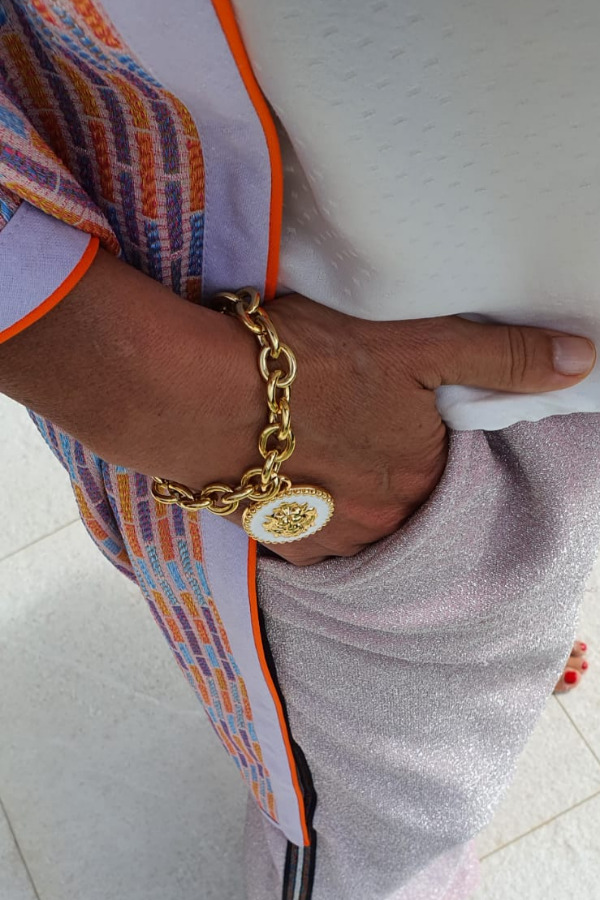 WHITE AND LAVENDER
Get ready for summer in pastel colors. The color of the lavender kimono harmonizes perfectly with the white lion on the chain.
TIME FOR YOURSELF
Iza loves strong accessories. She created a stylization that I often have to persuade you to do without any problems. A watch with a bracelet, that's it!