Zobacz jak noszą to inni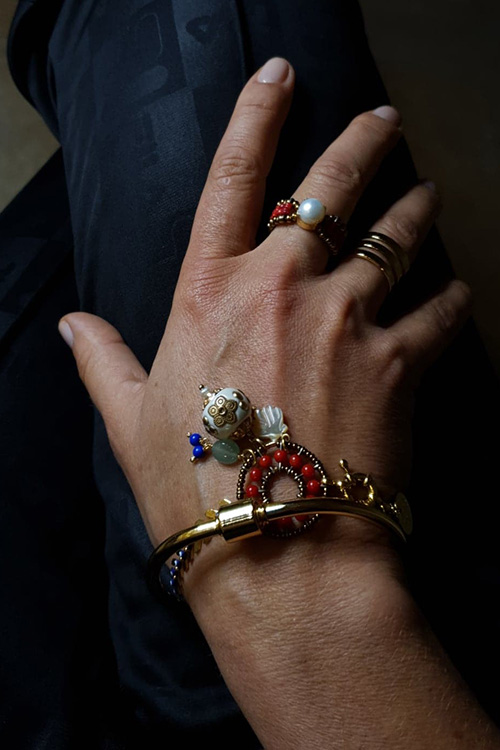 Combining colors with basics
Corals, jades, pearls, lapis lazuli... To contrast the rich and colorful jewelry from Caleidoscopio, use some golden basics!
Agata likes simple forms
She wears the bracelets together and enjoys life. A mother of two kids, she loves to read books. She needs jewelry that's one of a kind, like herself, but also – practical.