Break strong, crystal beaded bracelets. For this elegant shirt and ready styling.

Girls! Let them see us, let them stare! Who cares? Wear prints and sequins, and two seemingly contrasting bracelets, if it makes you happy. Be brave!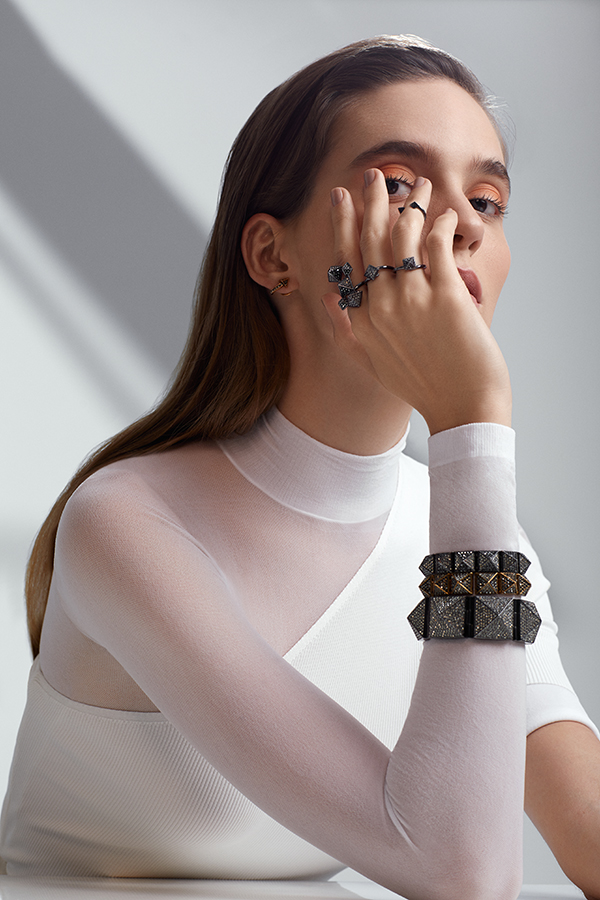 A fancy version of minimal. Jewelry worthy of a confident, strong lady. Hector Albertazzi knows how to design jewelry that is empowering to women.