Zobacz jak noszą to inni
Red fever!
A delicate clover bracelet, a fierce Swarovski crystal, a subtle pearl. Very different designs but joined by the color red. Go for it!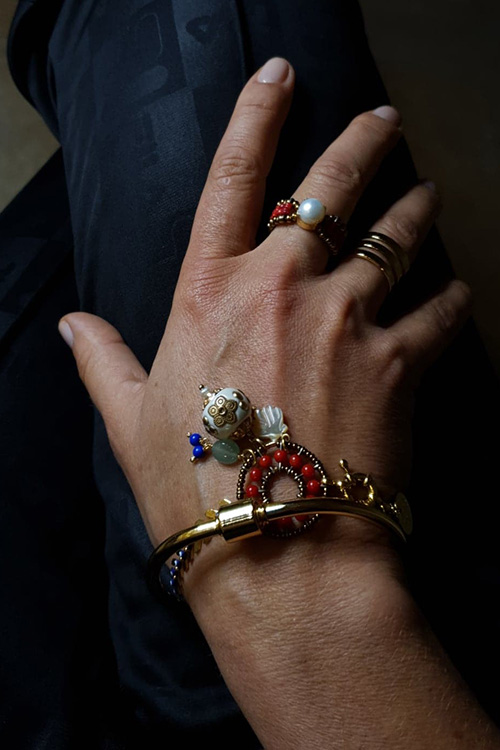 Combining colors with basics
Corals, jades, pearls, lapis lazuli... To contrast the rich and colorful jewelry from Caleidoscopio, use some golden basics!